WHAT IS "GASHAPON"?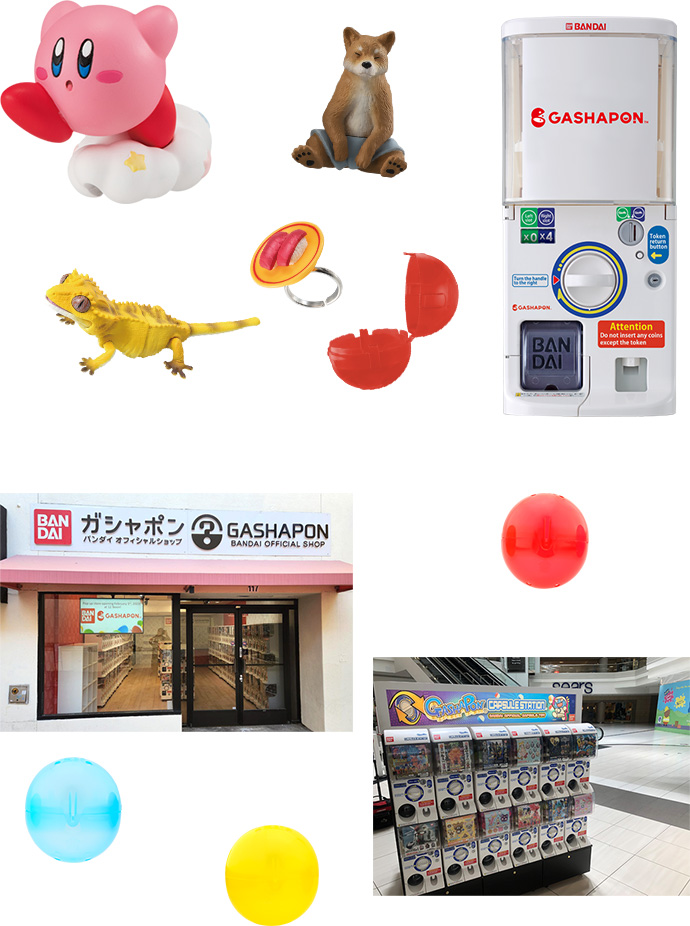 "Gashapon" is a capsule toy brand by BANDAI, sold through vending machines.
You do not know what you will get till you turn the vending machine handle.
The element of surprise brings excitement during the purchase and gets everyone hooked!
Launched in 1977, Gashapon has expanded over many years and has taken root in Japan's pop culture.

The name "Gashapon" is formed by two Japanese onomatopoeias. "Gasha" is the sound for turning the vending machine handle, and "pon" is the sound of the capsule landing in the tray. 

Now enjoyed by all generations, Gashapon offers a wide variety of affordable and high-quality toys such as anime figures, food miniatures, realistic animal replicas, stationeries, accessories, etc.
Following latest trends in Japan, Gashapon releases new items every month.

Whether it's the latest anime, popular game characters, or anything kawaii, you will be able to check out the latest trends in Japan with Gashapon!